Blog Party of the Century
Hello EmmaFans, Look who's posting. I have emerged from perpetual lethargy to post pictures from last night's blog party adventures!
E.E. Grimshaw herself, reclining in Indian silk, as Bollywood films dance to the boom of Led Zeppelin.
Tasteful Indian wall art.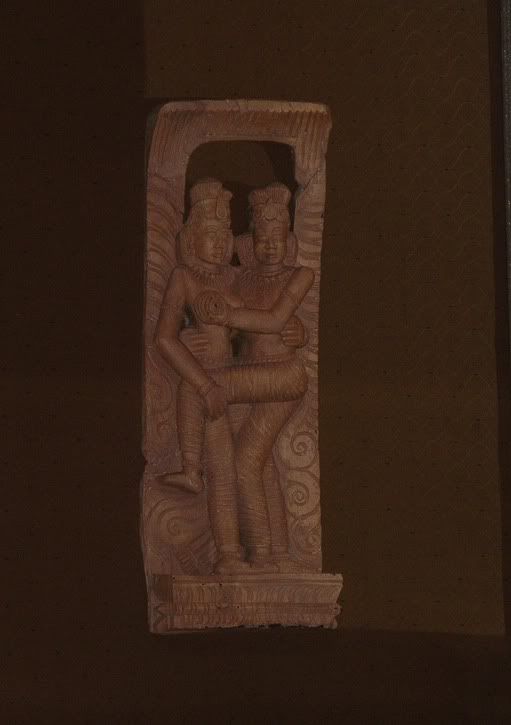 Fellow bloggers, standing awkwardly.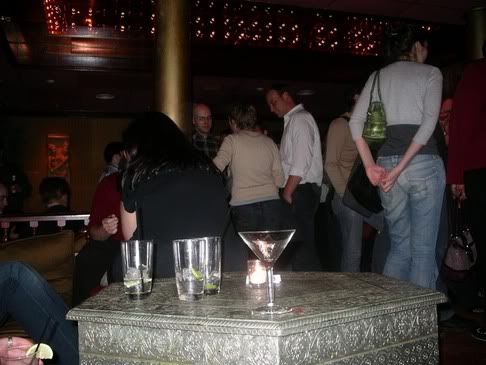 hairboy: you know, two people have said that to me tonight.
I'm sure Emma will return with more stories in a future post.