The Hollywood Foreign Press Does Not Acknowledge Hungarian Actresses With Fetuses (Fetii?) in Their Wombs.
Despite a crushing snub of both Mariska and Meloni, the Golden Globes have substantiated my pretentious film/TV opinions on basically everything else. I'm ignoring the TV noms because they never officially recognized the greatness of The OC Season 1 or Dr. Quinn, but I may do a quick-fire round at the end. Depending on how I feel. And if someone makes me do work whilst constructing this gem.
Best Motion Picture - Drama.
Babel.
Bobby.
The Departed.
Little Children.
The Queen.
Man. Bobby is the answer to the questions, "What doesn't belong here?" and "Why did Emilio Estevez let an anonymous man from the Hollywood Foreign Press Association suckle him for two hours last week? Although if there IS a conspiracy involving the addition of Bobby and the subtraction of Flags of our Fathers, I hope it involves Teddy K.
Weenie Enema selection:
Babel. But we heart Little Children, so that would be acceptable to our
palate as well.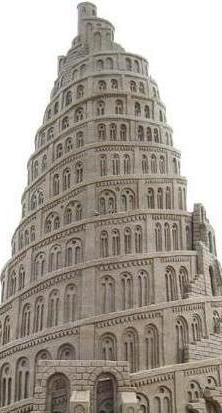 If Babel had actually been about the tower, there wouldn't even BE other nominees. Fact.
Best Performance by an Actress in a Motion Picture - Drama.
Penelope Cruz
-
Volver
Judi Dench
-
Notes on a Scandal
Maggie Gyllenhaal
-
Sherrybaby
Helen Mirren
-
The Queen
Kate Winslet
-
Little Children
This list scares the absolute shizzle out of me. Thirty years from now, Maggie Gyllenhaal can regale her grandchildren with tales of being included in one of the strongest, most badass categories in the history of mankind. Everyone in there but her is dangling from the precipice of movie immortality, and they all turned in sterling performances that have to be considered some of the best of their careers - careers that have included some incredible roles in great movies. And yes, I'm still seething over Helen Hunt stealing an Oscar from K-Wizzle. You don't just get over that kind of disgrace.
Weenie Enema selection:
I would like to say this is going to be a three-horse race between Penelope, K-Wizzle and Helen Mirren, and even though I heart K-Wizzle and think she was amazing, these things always go to the aged prune. K-Wizzle is going to end up having 14 nominations and nothing to show for it.
I hope during her acceptance speech we actually get to find out if she had prosthetic old lady legs.
Best Performance by an Actor in a Motion Picture - Drama.
Leonardo DiCaprio
-
Blood Diamond
Leonardo DiCaprio
-
The Departed
Peter O'Toole
-
Venus
Will Smith
-
The Pursuit of Happyness
Forest Whitaker
-
The Last King of Scotland
Patrick Wilson, you need to call a lawyer and sue someone. What an egregious error on the part of the Hollywood Foreign Press. I think we all could have dealt with removing the South African Shit Accent and letting the God of Little Children be recognized for some exceptional hardcore work. Also, if you see someone, even Leo, getting nominated twice in the same category, your first assumption should rightly be that it was a weak year for actors. Ridiculous. Even though All the King's Men ate it, Sean Penn was great, and you could legitimately name several other actors that deserved to be noticed, including Michael Sheen for The Queen, undoubtedly Cloon-Dawg for the Good German (though maybe that didn't get released in time to be considered?), Ryan Phillipe for Flags of our Fathers and Matt Damon for The Departed.
Weenie Enema selection:
Even though voters will salivate over the
chance to honor 103-year-old Peter O'Toole, Forest was too frightening
to be ignored. If you manage to carve up Kerry Washington and hang
James McEvoy on hooks by his skin, you can probably figure out a way to snare a Globe.
GHOST DOG! Is he standing in front of the pigeon coop from On the Waterfront? Marlon?

Best Motion Picture - Comedy or Musical.
Borat.
The Devil Wears Prada.
Dreamgirls.
Little Miss Sunshine.
Thank You for Smoking.
I may be one of the two or three people in the entire country who has absolutely no interest in seeing Borat, but I'm not hating on the infinite number of creatures smitten with the mustachioed Kazak. Now that I'm studying the list, I'm realizing that I never had much interest in seeing any of these, although I'm mildly intrigued by Little Miss Sunshine. I have some moral qualms about paying money to see Katie Holmes in a movie, since I've been bombarded with pictures of her Scientology zygote and herpes sores over the last two years for free. Maybe it's just me. Shrug.
Weenie Enema selection:
Even though Beyonce can never be stopped (perspective: she's basically my age, so she could be doing this forever), too many people heart Borat and his creepy pastel suit.
Best Performance by an Actress in a Motion Picture - Comedy or Musical.
Annette Bening
-
Running with Scissors
Toni Collette
-
Little Miss Sunshine
Beyonce Knowles
-
Dreamgirls
Meryl Streep
-
The Devil Wears Prada
Renee Zellweger
-
Miss Potter
It's not that some of these actresses aren't amazing (word up, Meryl), but when you compare this to the drama category, it's not even close. Annette would probably be considered an even higher-tier actress if she didn't keep having her career performances in the same year as Hilary Swank, and didn't keep signing on to movies no one knows about. Stop a random person on the street and ask them if they saw Julia. They'll grin and nod, and say they just saw her at Whole Foods. Seriously, try it.
Weenie Enema selection:
I don't care what the PC mavens say about Beyonce. She will always be the frontwoman of a shitty girl group that didn't know how to release singles without repeating words ("Jumpin, Jumpin," "No, No, No") with lyrics about not being prepared for what one assumes is jam, but is in actuality flabby asses. See Licious, Booty. That is not going to make sense to anyone who doesn't know the song. Sigh. If Meryl doesn't win, it basically equals a crime against humanity.
She has the haunches of a pug, and I mean it in the nicest way possible. Are haunches the tops or the bottoms of legs? Hmm. Maybe it's different for humans and pugs. Maybe I'm an idiot. Ignore me.
Best Performance by an Actor in a Motion Picture - Comedy or Musical.
Sacha Baron Cohen
-
Borat
Johnny Depp
-
Pirates of the Caribbean: Dead Man's Chest
Aaron Eckhart
-
Thank You for Smoking
Chiwetel Ejiofor
-
Kinky Boots
Will Ferrell
-
Stranger Than Fiction
Let's quickly look over the list...yep...didn't see any of them. No matter. Ignorance has never prevented me from sharing my opinion. I have no idea what Kinky Boots is. All I know is that when I try to think of a word that describes kinky, I can only think of...kinky. That's onomatopoeia. Kind of. As much as I like Johnny Depp, and I think it was really cool that he got nominated for an Oscar for a comedic role, which happens about once every 50 years, I can't stand the Pirates movies, even though Keira owes them her life.
Weenie Enema selection:
Once again, we bow down to public opinion and go with that weird Borat guy. Although if Will Ferrell won (which he won't because it's just the literary version of The Truman Show), it would be fun to see if he just stopped making crappy comedies and started making interesting movies. Dream. On.
Kerplunk is an example of onomatopoeia. It is also one of the two sucky Green Day albums before Dookie.
Best Animated Feature Film.
Cars.
Happy Feet.
Monster House.
Where's Blue Mego when I need her? Why can't Disney enter another golden age and make this easy for me? Remember when Disney churned out The Little Mermaid, Beauty and the Beast, Aladdin and The Lion King in about a five-year span? Now it's shizzle like Treasure Planet and Tarzan movies without Casper Van Dien's jawline. Growl.
Weenie Enema selection:
Despite the hunkified grizzled presence of Paul Newman's voice, how can you deny the power of dancing penguins, particularly after the spectacular wonderment of their 2005 March?
That will never not be funny. Tip: Use nearest available magnifying glass for view of miniscule nips.
Best Foreign Language Film.
Apocalypto.
Letters From Iwo Jima.
The Lives of Others.
Pan's Labryinth.
Volver.
If you had asked me yesterday whether a movie that depicted Mayan genital mastication had a chance of getting nominated for anything, I would have nodded nobly and created an E.E. Grimshaw Award Ceremomy of Sorts that would allow it to get honored for such gratuitous testes munching. I no longer have to do that.
Weenie Enema selection:
The Lives of Others looks really interesting, but alas, it will not be making an appearance at the IFC Center until at least February. Thankfully, Volver has been released in New York in a timely fashion, and it is amazingness defined. If Dreamgirls blows as much as I hope it does, Volver should get a legit Oscar nod, i.e., not for Foreign Film, but for the whole shebang.
Genital eating funny.
Best Performance by an Actress in a Supporting Role in a Motion Picture.
Adriana Barraza
-
Babel
Cate Blanchett
-
Notes on a Scandal
Emily Blunt
-
The Devil Wears Prada
Jennifer Hudson
-
Dreamgirls
Rinko Kikuchi
-
Babel
Boy, was I ever wrong about the Foreign Press honoring Cate for peeing her pants in Babel. I'm not sure how she's more deserving for a role in which it appears she plays an adulterous schoolteacher who's being stalked by potential lover Judi Dench, but the literal second after I leave the theater, I'll be sure to share my feelings with the world. That movie fascinates me beyond anything. And who called the Rinko nomination? Shockingly, Elle Fanning was spurned of her first nod, but I'm sure Dakota will work her magic next year for whatever dog and pony show Elle's peddling. And if that Dakota rape movie comes out at the right time, look for both Fanning sisters to be in the running. <3.
Weenie Enema selection:
We still don't think Dreamgirls looks all that good, but if attention can be successfully diverted away from Beyonce in the process, so much the better. I heart people who upstage Beyonce. Jennifer Hudson in a walk.
Things we have learned this year: Flashing your poon multiple times and pretending to be deaf guarantees nothing. It should, but it doesn't.
Best Performance by an Actor in a Supporting Role in a Motion Picture.
Ben Affleck
-
Hollywoodland
Eddie Murphy
-
Dreamgirls
Jack Nicholson
-
The Departed
Brad Pitt
-
Babel
Mark Wahlberg
-
The Departed
If there was anyone more annoyed than me by an addition (or glaring absence) in this entire list of nominations, it was probably Scary Spice when she saw this section. Eddie Murphy better hope he doesn't win, because all of the Spice Girls will storm the stage and perform an impromptu rendition of "Mama." Which would be amazing, but only to me. That said, Ben Affleck should have been banned from Hollywood after Daredevil came out, but I suppose if Jessica Alba is still allowed to make movies, you can't grant exceptions, even if he DID steal $10 and two hours from me.
Weenie Enema selection:
I thought Mark Wahlberg was a good time, even though it was kind of a one-note character. However, I'm going to be ballsy and go with Brad Pitt, because that scene where he's silently sobbing on the phone with his kid is just hardcore. And he DID have to film a lot of that with Cate Blanchett, so he has my sympathy as well.
Sporty Spice must have LOVED the photo shoot for this album cover.
We're having a Golden Globes party on January 15. Be there.
Olivia will be attending.